How to track your shipment
Enter the tracking number of the shipment that you received from the shipping company. Find out where the package you shipped with DPD, UPS, TNT, GLS, or FedEx is located at the moment.
UPS
You can also track all of your shipments directly at our UPS contract courier carrier.

TNT
Tracking shipments sent via TNT courier directly at the carrier's website.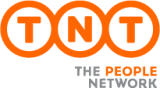 DPD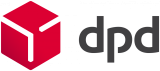 Track the location and delivery status of a package sent by a leading European DPD carrier.
PPL

Shipments sent via PPL courier can be tracked on the company's website.
Česká pošta
You can track shipments sent via Česká pošta on their website.

I need to send a package abroad
Collecting the shipment the same day anywhere in the Czech Republic
Fast contacts
Need help?
Contact us.
+420 608 380 388 Mon-Fri 8:00 a.m. – 5:00 p.m.
info@balikdozahranici.cz
Parcel Tracking