Send all your packages from one place thanks to our service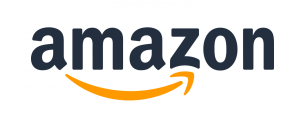 We offer a simple transport solution for Amazon and eBay with which you will be satisfied. Easy transportation that is available for everyone!
We offer you several express and standard transport options to Amazon and eBay from the Czech Republic and Slovakia.
Improve your ratings on Amazon or eBay with fast and easy delivery
Use our proven carriers. You will get only a good experience with carriers and will be happy to use their services again
Complete control over your shipments thanks to an excellent package tracking service
Send as many of your packages as you want with the Balíkdozahraničí.cz service, you will never regret about it
Amazon and eBay are online portals that are being used by thousands of people. However, trading on them may not be easy if you have not yet found a suitable solution for transporting your shipments. Even if you have no problem selling the goods, it is difficult to stay among the best sellers if you do not have fast and reliable transportation of packages. Balíkdozahraničí.cz can offer everything of this.
Here you will find transport options directly for you. We offer transportation of orders from Amazon or eBay, thanks to proven carriers with a guarantee of the best price. We will ensure that all your shipments reach the right place on time.
Why do sellers on Amazon and eBay like to send packages with our service?
Easy ordering - fast order processing – the package pick up directly at the address.
Start shipping with us and send packages all over the world. Ordering transport takes less than 5 minutes - quickly and with high quality!
We offer you:
A wide range of quality transport options
Express delivery of shipments anywhere in the world
Easy ordering of transport using our clear and understandable form
Sending several packages at once

Advantages of sending with Balíkdozahraničí.cz
You get the opportunity to use the cheapest package delivery in the world.
You send packages without the need to sign a contract or register on our website.
You use fast payment methods via GoPay - we will receive the payment immediately, so your shipment will be picked up as fast as possible.
You increase your rating by ordering and shipping packages very fast
You can download invoices for all your shippings quickly and at any time thanks to registration on our website.
I need to send a package abroad
Collecting the shipment the same day anywhere in the Czech Republic
Fast contacts
Need help?
Contact us.
+420 608 380 388 Mon-Fri 8:00 a.m. – 5:00 p.m.
info@balikdozahranici.cz
Parcel Tracking