Transport a parcel with FedEx
Transport a parcel with FedEx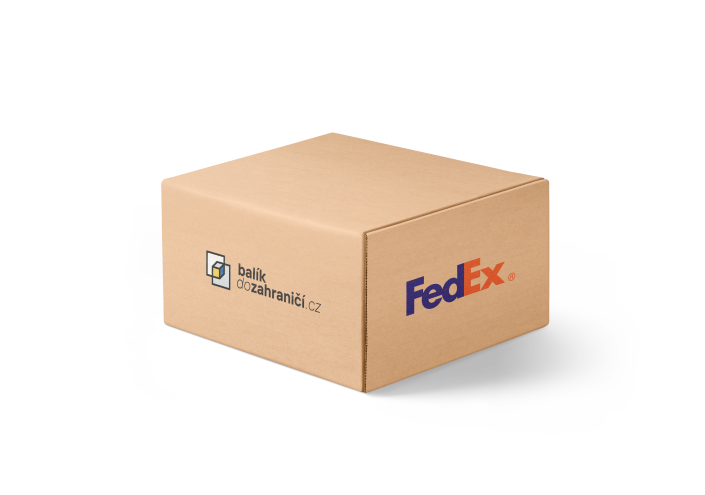 Get access to the best prices and save up to 80 % on transportation within the Czech Republic and Europe with FedEx. We work with highly qualified carriers to ensure reliable delivery of shipments at favorable prices.

Compare the services of our carriers and take advantage of the discounts we offer.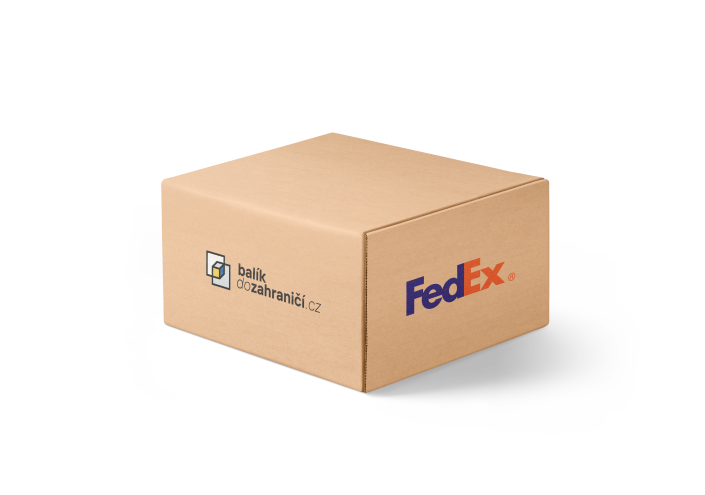 What options does FedEx offers?
FedEx, then known as Federal Express, was founded by Frederick W. Smith in 1971 and currently serves more than 220 countries and employs 
475,000 people. FedEx has been operating in the Czech Republic since 1991. This delivery company was categorized as one of the world's 20 most famous companies by a respected financial journal Fortune in 2018.
We can offer you FedEx services for the best prices to all the global destinations, including easy and convenient online parcel tracking.
With FedEx you can transport
Select a delivery with FedEx, one of the leading international carriers, at our postage calculator. Easily enter the sending and the delivery addressess, the shipment's weight and dimensions and you will immediately see, how much money you can save. We will pick the package up the same day after ordering the transportation at any address, and deliver the recipient. 

Delivery time depends on the shipment's destination. Delivery takes place during the working hours from Monday to Friday. Express shipments are being delivered within onr working day.
FedEx offers all the services you need
Express delivery
Delivery the next working day before 12:00 p.m.
Standard delivery
3-5 working days
Discount code for shipping with FedEx
Our customers can take advantage of an exclusive discount on services FedEx in the amount of 2 €. The discount can only be applied on our website for international transport. Enter the code ACTION2 in the DISCOUNT CODE field when placing an order.
Detailed information on the services FedEx
The package's maximum dimensions and weight FedEx

FedEx International Priority

Import of shipments

Parcel tracking FedEx
If you want to find your parcel's location out, you should know its Track Number. This is the unique number that each parcel assigns during the shipping. Follow the location and the status of your shipment sent by the leading European carrier FedEx . It will save you a lot of worries. 

Have you sent a shipment, or are you waiting to get your package? We will help you find out where it is located at this exact moment. It is easy. Just enter your parcel's Track Number and get the latest information about your shipment's status, delay, or delivery. Just enter its number in the special field, and our system will find it in a few seconds.
What goods are prohibited to transport with FedEx ?
Firearms, armaments, ammunition and parts thereof, explosives, fireworks and other flammable or combustible items
Human bodies, human organs or parts of the human body
Plants and plant material
Money, including cash and cash equivalents
Hazardous waste, including used needles and syringes or other medical, organic or industrial waste
Marijuana, including marijuana for recreational or medical use
Tobacco and tobacco products
Why send a package with us?
We offer comprehensive services for export and import of shipments.
Dozens of verified carriers
Express and economical delivery
Express pickup that same day
Warranty
Money Back
Professional customer support
Payment on invoice with a maturity of up to 14 days
Customs clearance assistance
Cash on delivery
Tracking of shipments throughout the transport
Shipment insurance up to 200 000 €
1,000+
service evaluation
80,000+
satisfied customers
100,000+
shipments sent annually
Quick, easy, competent. I got a better deal than ordering with the contractors directly. Highly recommended.
Lukas M.
I am very satisfied, our company has been using your services for several months and everything works.
Michaela P.
Fast, from Ostrava to Brussels in 3 days. On time pick up service, updates via email, easy to track your parcel.
Renata Z.
Everything went perfect! Great service good prices.


Artem R.
Collecting the shipment the same day anywhere in the Czech Republic
I need to send a package abroad
Quick contacts
Need help?
Contact us.
+420 730 779 988 Mon-Fri 8:00 a.m. – 5:00 p.m.
info@balikdozahranici.cz
Shipment Tracking