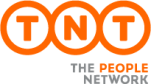 Send your shipment with TNT
The Dutch company TNT is one of the leading providers of courier and express shipping services.
Do you need to send a package or letter within the Czech Republic or abroad? TNT will always provide you with reliable services, especially for urgent shipments.
Via TNT, we can arrange the export and import of goods worldwide for shipments in the size of an envelope up to pallet transport.
Save on shipping costs with our Package Abroad services
Use our postage calculator and order transport by TNT. Enter the weight, dimensions, and destination country of the shipment and get information on postage prices with a single click.
Use our partnership with TNT and save up to 75 % on shipping regardless if you are a company or a private individual.
Choose the ideal shipping service and ship with TNT
Use TNT Economic, TNT Express, or TNT Express 12:00 to ship small, large, or standard packages within Europe, the Czech Republic, or worldwide.
TNT Economy
The most economical shipment.
Suitable for less urgent and heavier shipments with a predetermined delivery date.
Shipping to the whole of Europe and worldwide.
TNT Express
The best option for documents and packages that you need to deliver quickly.
The shipment can be picked up on the day the order is placed.
Guaranteed next business day delivery by 6 p.m.
Shipping to more than 60 countries and important business areas.
TNT Express 12:00
The best option for documents and packages that you need to deliver urgently.
Delivery of the parcel by 12 p.m.(noon) the next working day after collection.
Shipping to more than 60 countries worldwide
TNT discount voucher
Our customers may use our exclusive voucher for TNT services of 1.92 €. A coupon can be applied only on our website. Enter the code AKCE50 in the DISCOUNT CODE while placing an order.
Import of shipments from more than 175 countries worldwide
You can use TNT Economy, TNT Express, and TNT Express 12:00 import services to import shipments from EU and non-EU countries.
The transport will take place by a service of your choice, including the customs procedure.
Track all shipments online according to the tracking number we will provide to you. Use our services for convenient and clear shipping.
Always make sure that the contents of the shipment are securely packed. If you are unsure about the choice of packaging or filling material, read the practical tips available on the page How to pack a package properly.

Do you have further questions about TNT services? Contact our customer service. And we will be happy to help you!
I need to send a package abroad
Collecting the shipment the same day anywhere in the Czech Republic
Fast contacts
Need help?
Contact us.
+420 608 380 388 Mon-Fri 7:00 a.m. – 9:00 p.m.
info@balikdozahranici.cz
Parcel Tracking